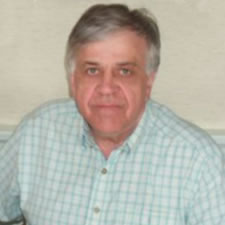 | Brent Miller Real Estate
Brent Miller Real Estate
2079 LaPorte Rd
Morrisville, VT 05661
Email Phone: (802) 888-3390

About Brent
Brent Miller, principal broker and owner of Brent Miller Real Estate has been active in the real estate industry since 1972. Licensed in that year to enter the profession, his involvement has been continuous from that time to the present.
Being reared in a family that was very active in the trade - both in Vermont and New York - equipped Brent with a working knowledge of the business that has been very valuable to him. Our agency is very experienced in residential and land sales and we invite and offer our expertise to the first time buyer and seller and to the seasoned ones. During the many years of real estate activity for our agency, sales have ranged from under $100K to over $1M reflecting our commitment to deliver professional service to the buyer or seller no matter the size of the transaction.
Brent's interests in life are many and varied - family, church, music, working the land (farming and gardening) and too many others to mention here. So, if you would like to call and visit about your real estate questions or to seek information, please do so and we will begin the conversation. Thank you.